The desired weekend is approaching, the most awaited time to organize getaways, family and friends gatherings, cultural visits and, why not, a good sofa session and Netflix with lots of popcorn. A perfect plan for autumn afternoons when it is already cool. If you get lost in the extensive catalog of the platform, take note of these recommendations that we leave you below.
THE KANGAROO CLUB, SEASON TWO
This Netflix series is based on the bestsellers of the same name by Ann M. Martin, and is a tragicomedy set in the current era about the friendship and lives of seven young friends who decide to set up a babysitting service in Connecticut, United States. Demand continues to increase , so the founders of the company, in this new season of fiction, have to incorporate two new signings into their ranks. The course begins and with it more work, new clients, more lessons to learn and a lot of personal growth for all the participants.
ANOTHER LIFE, SECOND SEASON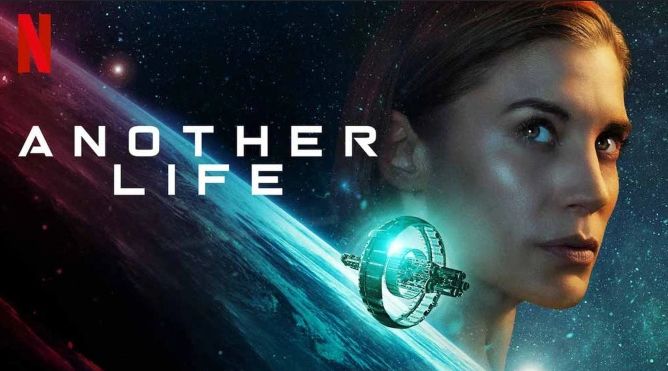 Just arrived at Netflix the second season of 'Another life' is a new bet of the platform for science fiction. It stars Katee Sackhoff and although the premiere received criticism, in the end it was renewed for a new season. The series brings us closer to Niko Breckinridge, an astronaut whose job is to search for extraterrestrial intelligence. After a mysterious artifact lands on Earth, he will be in charge of leading a crew in charge of investigating who is behind its creation.
THE THIRD SEASON OF YOU COMES TO NETFLIX
The long-awaited third season of You also premieres, bringing us back to Joe Goldberg, the psychopathic stalker who managed to dazzle viewers. Now the protagonist faces a new challenge in his life: create a family with Love Quinn, with whom he shares murderous impulses. Together they will try to lead a normal life in the neighborhood where they have settled, but the old instincts reappear. According to critics, this new season is far from what it was in its first season and is much more similar to the mythical 'Dexter'.
MY NAME, ANOTHER KOREAN NETFLIX SERIES
This weekend 'My name' lands on Netflix, which after the success of The Squid Game, will become the new Korean series on the streaming platform. Directed by Kim Jin-min, responsible for another Netflix fiction called Extracurricular, brings us a police thriller that tells the story of a young woman eager for revenge, who seeks to discover the murderer of her father . For her, she will be ready for anything, and will manage to infiltrate a criminal organization, and at the same time the police, following the orders of her boss.
LAST SEASON OF LITTLE THINGS
The fourth and final season of Little Things also premieres this week. In this latest installment we see Kavya and Dhruv evolving in their relationship after more than six years. In the different chapters they will have to face a series of vital issues such as health, ambition, commitment and family, always maintaining that mutual sincerity that characterizes them.
MISFIT: THE SERIES
Fans of the musical genre will be able to enjoy the month of October on Netflix from Misfit, which brings us closer to a group of artists who are preparing a musical with which they are really excited. But during the process of creating the musical pieces and the choreographies, they are warned that the musical is prohibited. And it is that Agnes, the new director, wants the students to concentrate on study, notes and discipline. But all those involved will hatch a plan to continue with their project in secret.
THE ASSISTANT, AMONG THE TOP 10 FROM NETFLIX
It premiered a few days ago and has already become the Netflix sensation this October. It is based on a novel by Stephanie Land entitled 'Maid: Hard Work, Low Pay, and a Mother's Will to Survive' and features the cast of Andie MacDowell and Margaret Qualley, mother and daughter in fiction and in real life. The plot brings us closer to the complicated life of Alex, a single mother who works as a domestic worker while facing the difficulties of a very precarious world of work marked by inequalities.
ON MY BLOCK, FOURTH AND LAST SEASON
Another new season that premieres is the last one of On My Block, with the return of Jasmine, Jamal, Ruby and Monse. T the plot picks up the story after the two-year time jump that we saw at the end of the third part . This group of young friends will continue to face the doubts and uncertainty of a new life, and will have to choose which path they want to take to achieve their dreams.
MUCH MORE THAN READY, THE NEW NETFLIX SITCOM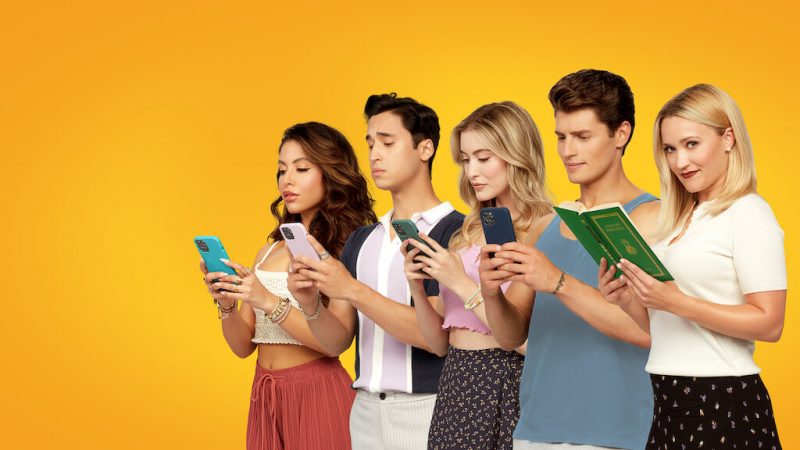 The followers of the 'sitcom' are also premiering on Netflix with this original comedy from the platform. A casual and friendly series that brings viewers closer to the life of Chelsea, a young intellectual who aspires to be a writer and moves to live with her sister after breaking up with her boyfriend. There she will start a new life with her sister Claire's peculiar roommates and will have to make some efforts to adapt to all the changes.
COLONIA DIGNIDAD: A GERMAN SECT IN CHILE
Finally, we recommend a new Netflix documentary, a genre that is becoming more and more extensive in its catalog of offers. Colonia Dignidad: A German sect in Chile, tells us how it was the arrival in said country of a sect of Christians from Germany , and that it was led by a member who had belonged to the Nazi youth . The organization was recruiting followers and went on to become one of the main allies of the Pinochet regime.